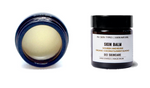 Undiluted Nourishment
Devoted to making effective skincare products using clean formulations DEI offers nourishing, potent blends specifically created to soothe, recharge and replenish your skin.
Pure, Unscented Skincare Products, Made in Small Batches.
Discover
Testimonials
''I'll definitely buy the Nourishing Facial Oil again, it's absolutely superb!''

Sandra R.

''To say I've been impressed with DEI Skincare's Cleansing Balm feels like an understatement as it has certainly impressed with its great results and performance.''

Emma Y.

''Dei's Enriching Body Oil is deeply hydrating, balancing and soothing. The oil was quickly absorbed and left my skin glowing. Skin gold I would say!''

Katie S.

"The Skin Balm has been fantastic on my lips, elbows and knees, it really does soften the skin and I love the coconut scent of it! Gorgeous texture too!"

Paige M.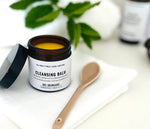 Restore Your Natural Glow With Highly Effective, 100% Plant-Based Skincare
Thoughtfully crafted with premium quality, organic certified ingredients DEI's Baobab Powder and Sea Buckthorn Cleansing Balm removes make-up and impurities effectively, without drying the skin.
Discover our gentle, yet effective formula - designed to nourish and repair whilst leaving your skin clean, refreshed and replenished. 
Learn More
Digital Gift Cards Available
Treat your loved ones with a DEI Gift Card and allow them to choose something they'll love!
Shop here